Leland Towne Center
9,500 SF four-unit retail outparcel that was initial phase of larger anchored retail development. Leland Towne Center was constructed in 9 months out of structural steel and accented with brick and stone veneer.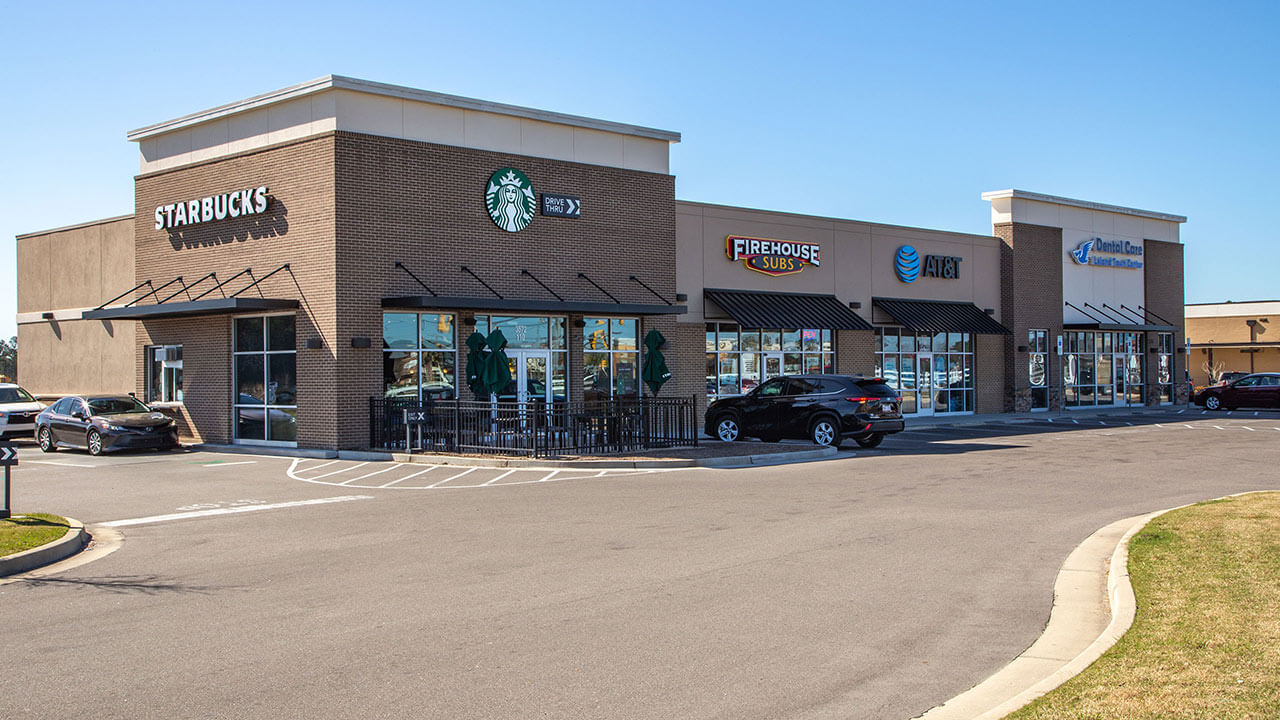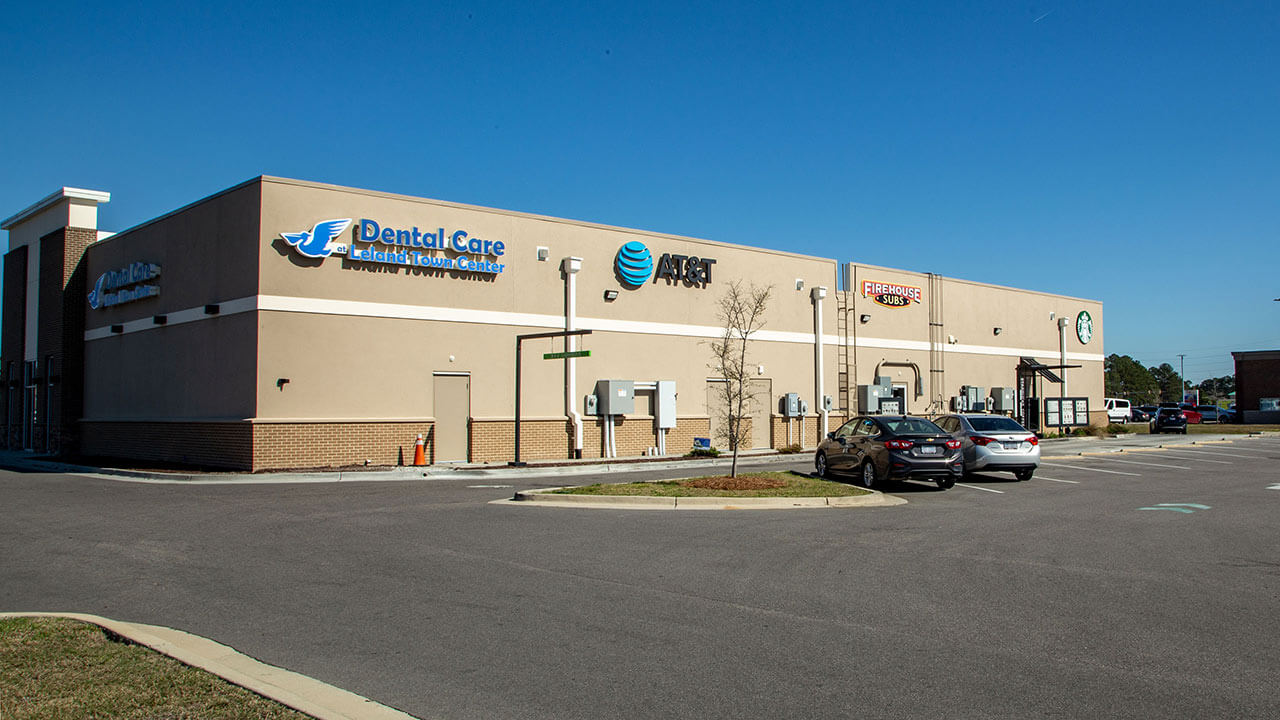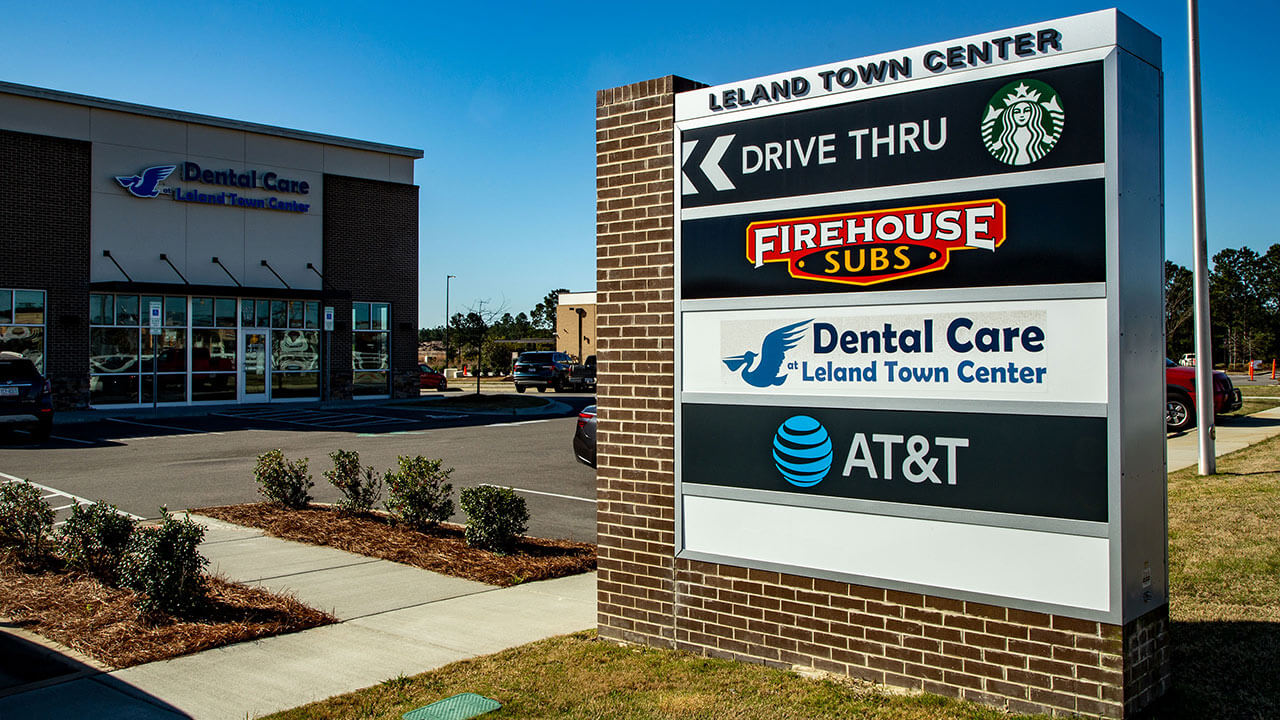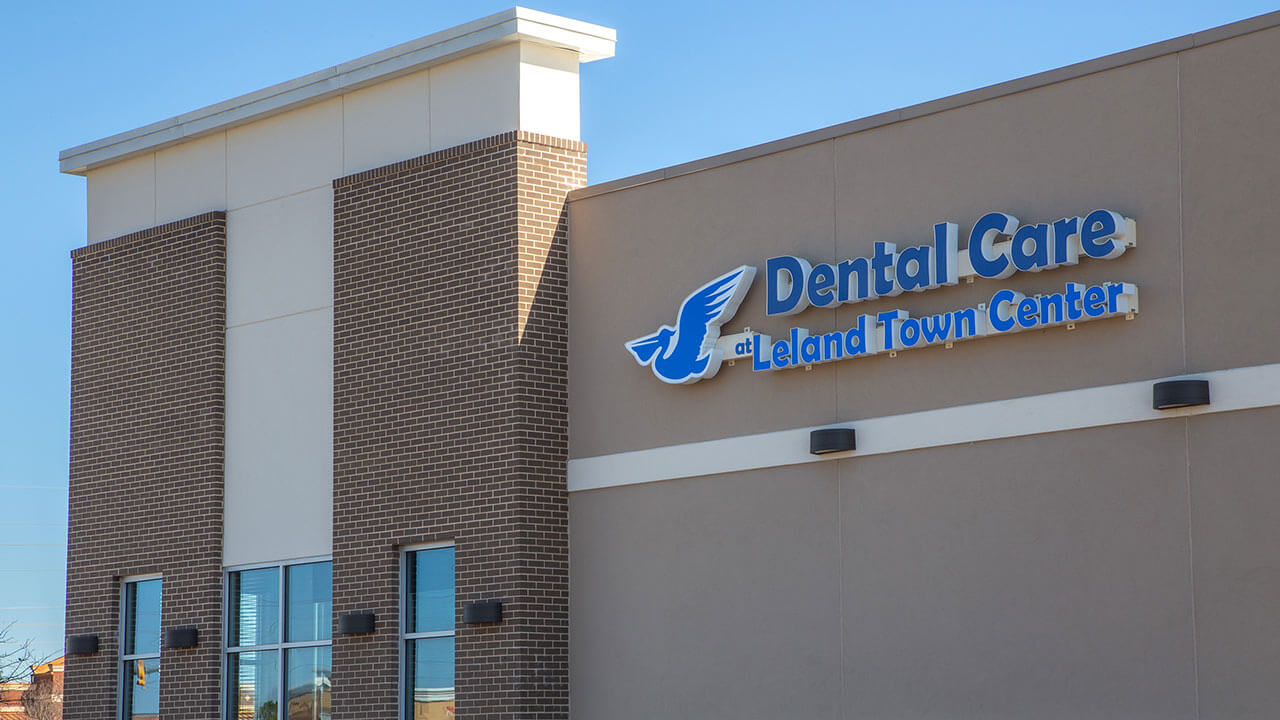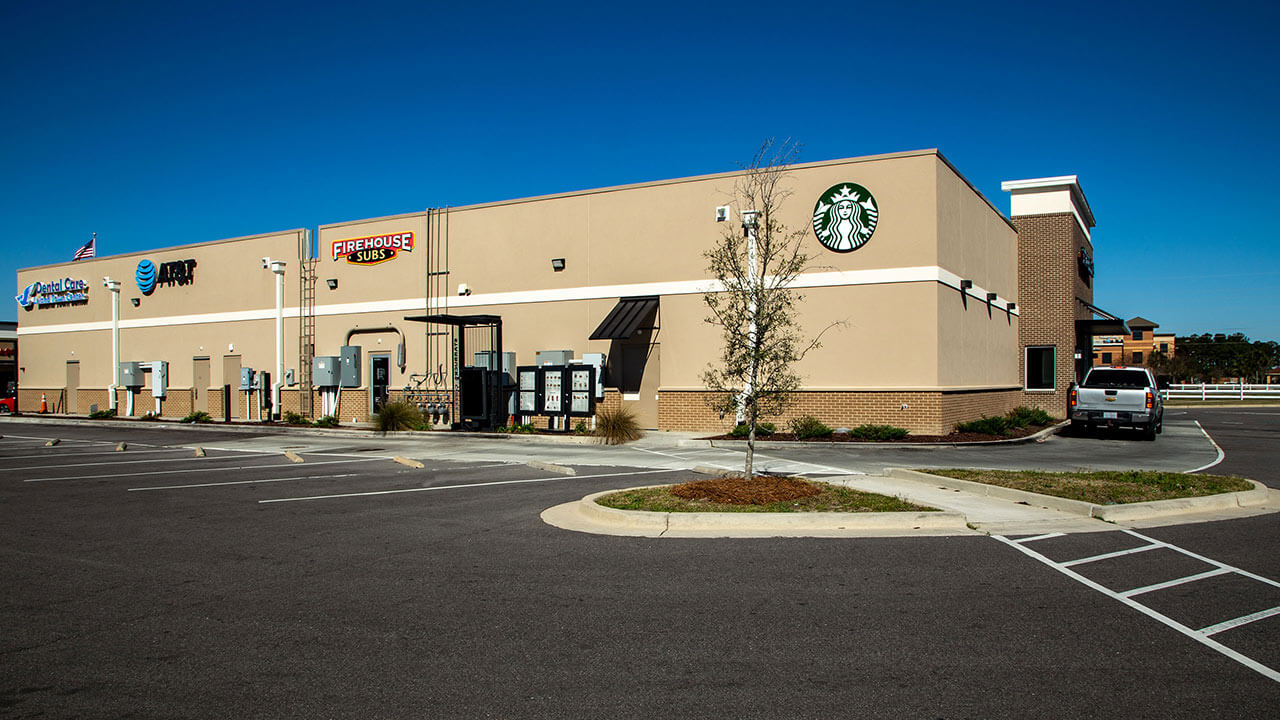 Big Sky Design
Big Sky Design at Bradley Creek Station  a new 6,932 sq.ft Interior Up-fit.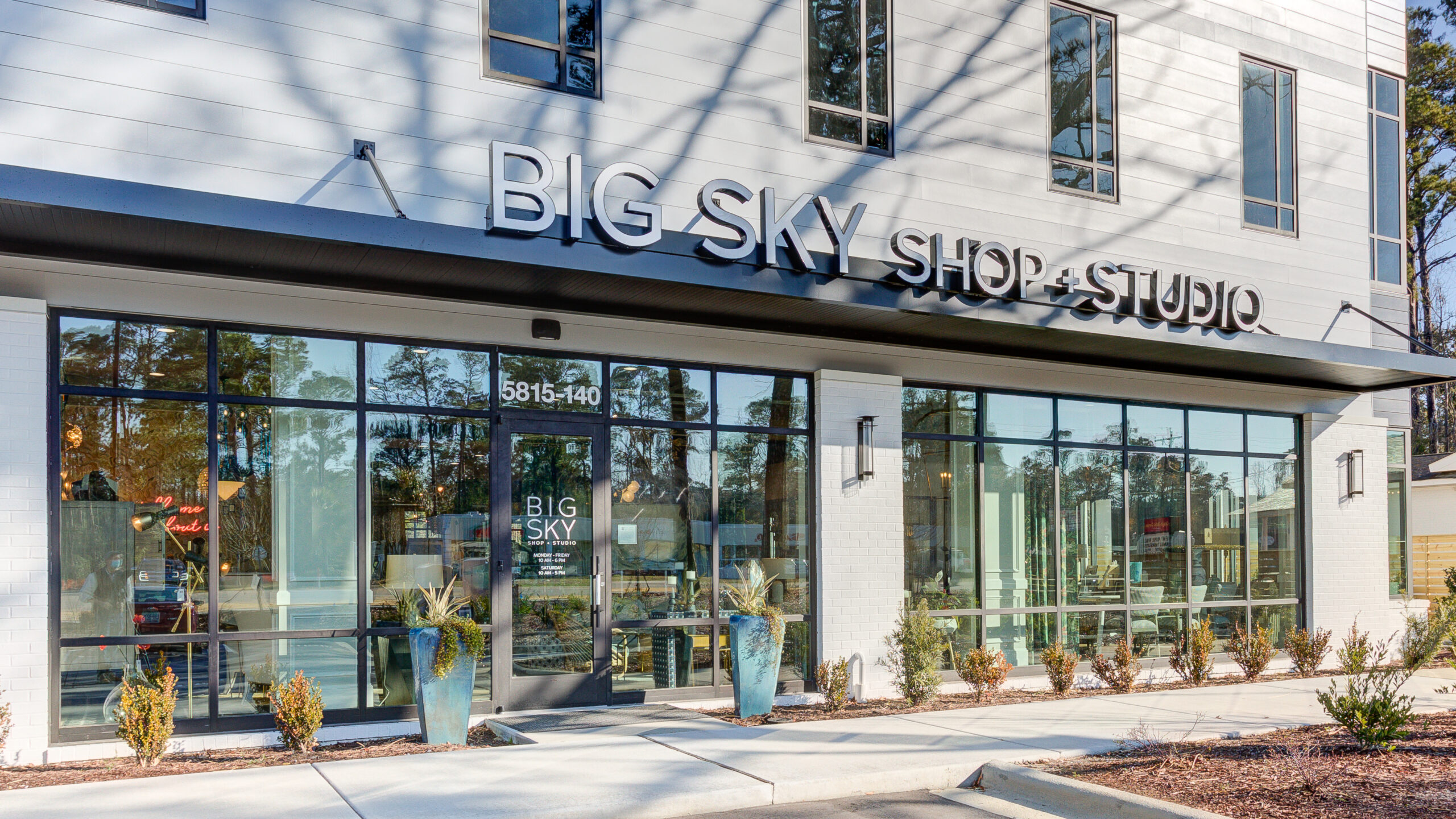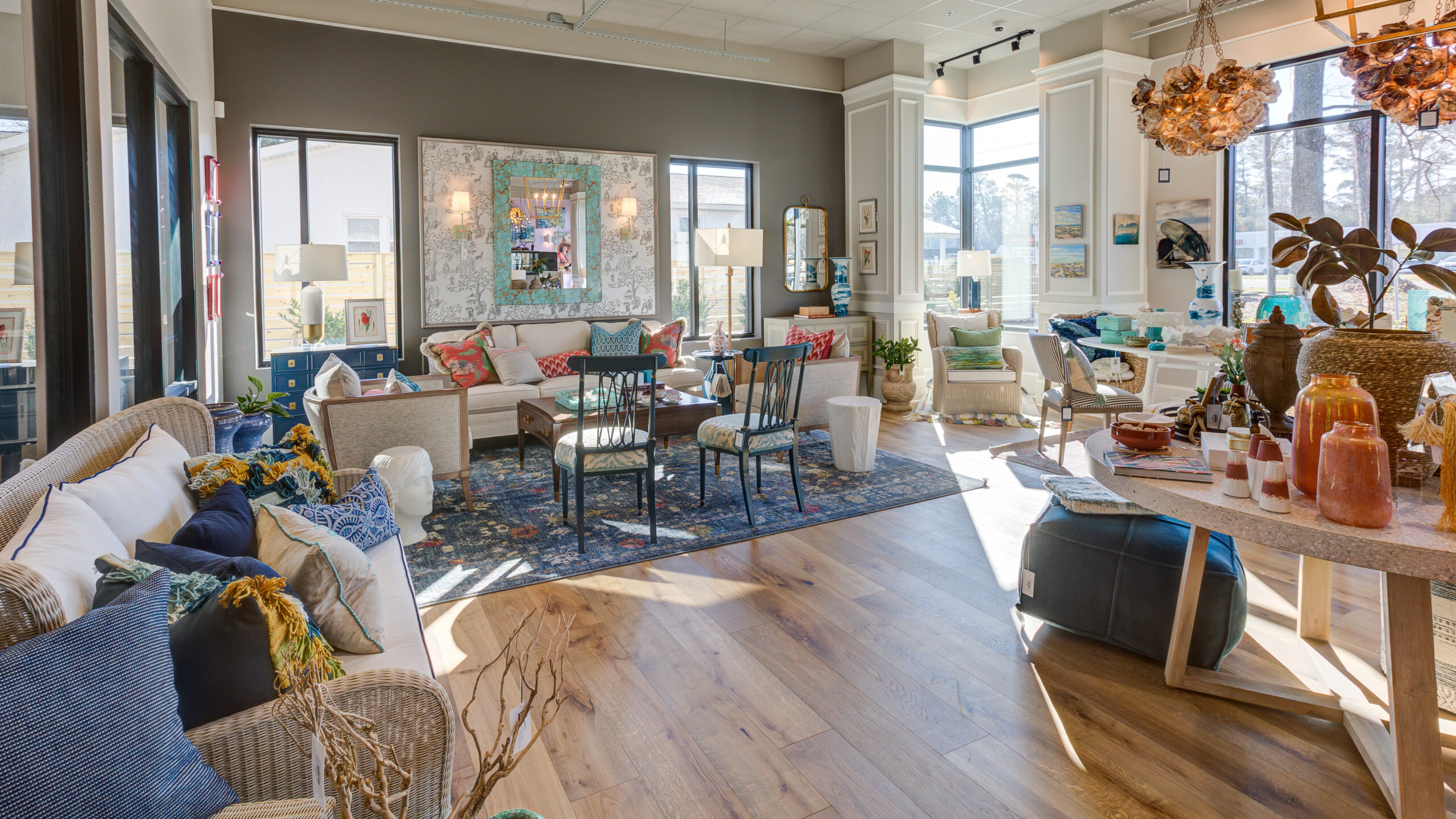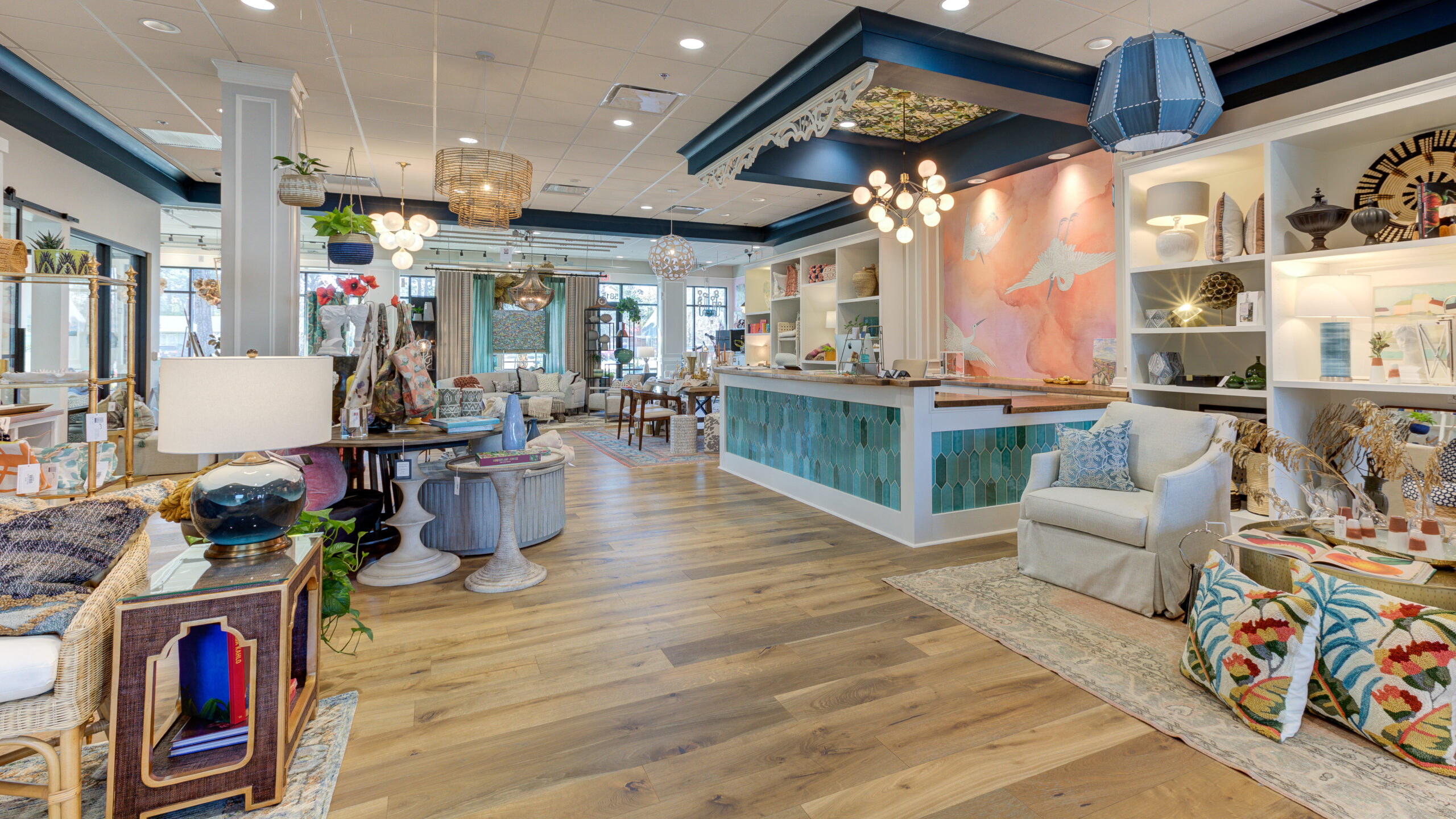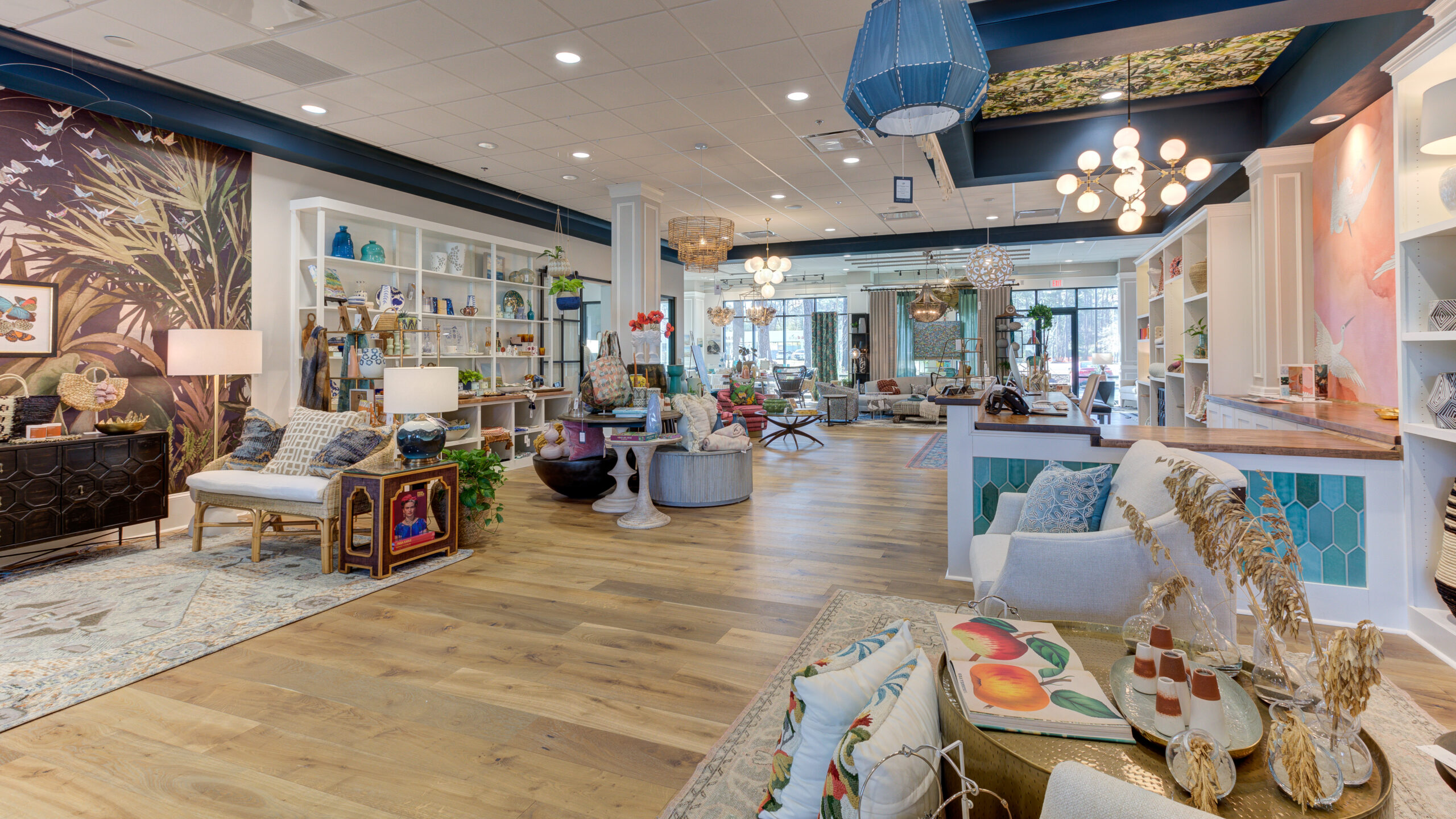 Westgate Marketplace
Westgate Marketplace is a campus-style retail shopping complex located immediately next to the 196,021 sq. ft Wal-Mart Supercenter in Leland, NC. With over 45,000 vehicles per day traveling on Highway 17 in front of Wal-Mart, Westgate Marketplace is strategically situated so that every vehicle entering the Wal-Mart shopping center from the south will drive by these shops.
Westgate Marketplace has been designed to satisfy a portion of the increased demand for retail space in this thriving part of Brunswick County. There is up to 28,000 sq. ft of leasable space contained in three retail buildings with a complementary mix of retail, restaurant, and office use. Lease space is available from 1,200 sq. ft to 8,000 sq. ft. Also available for lease is a one-acre outparcel supporting up to 3,200 sq ft.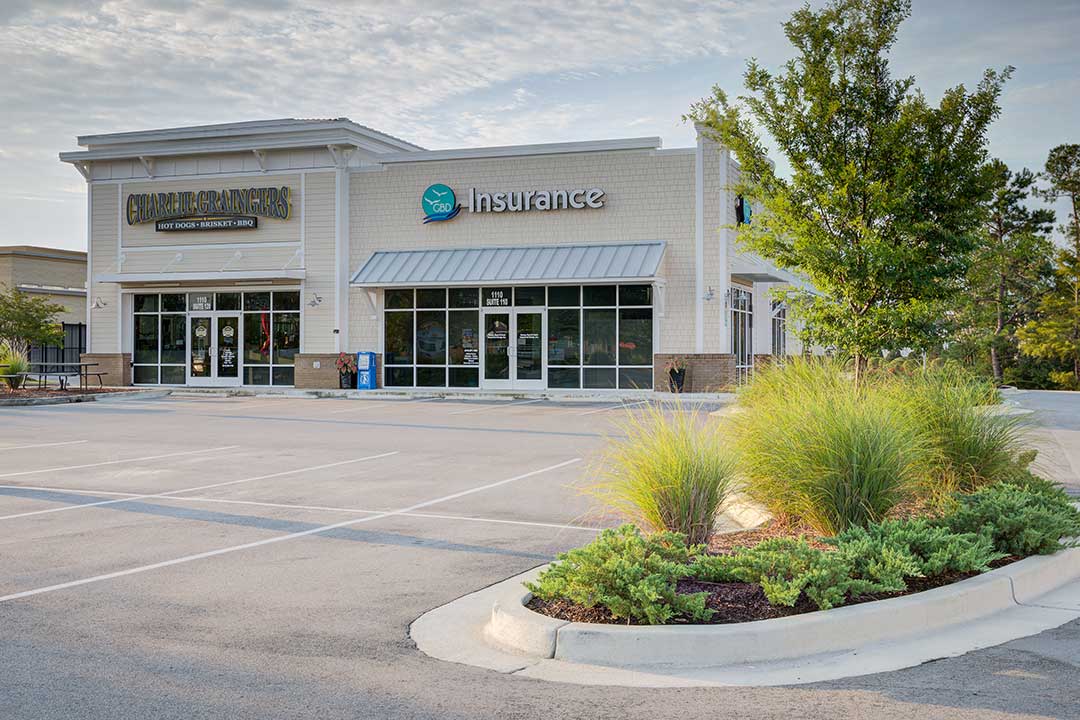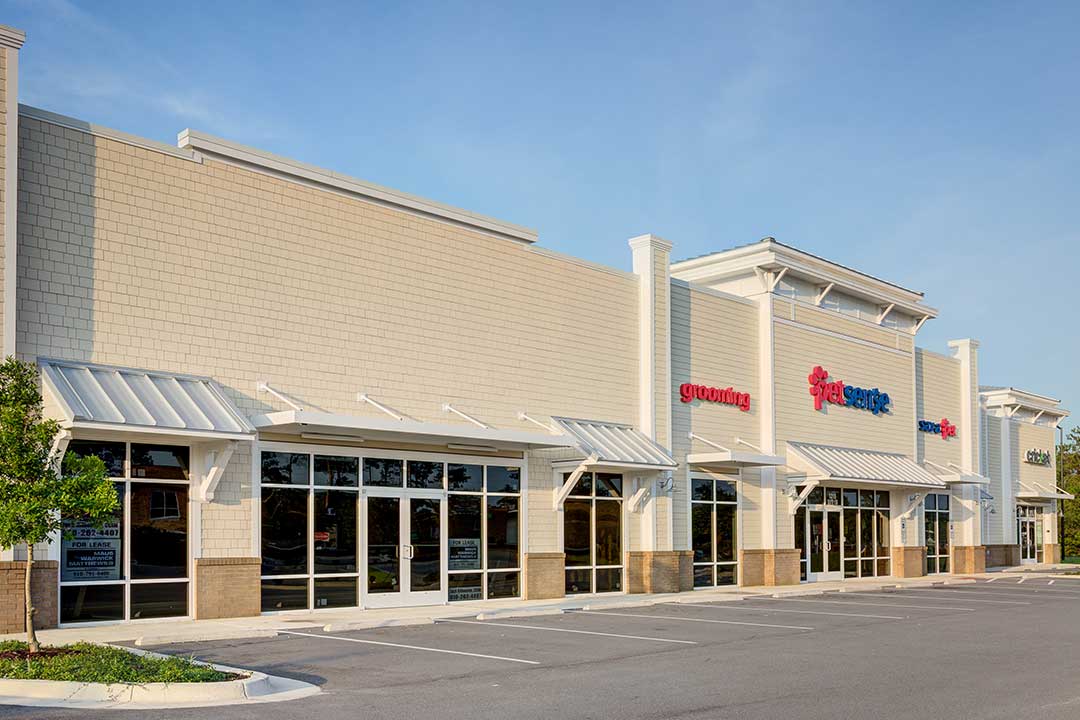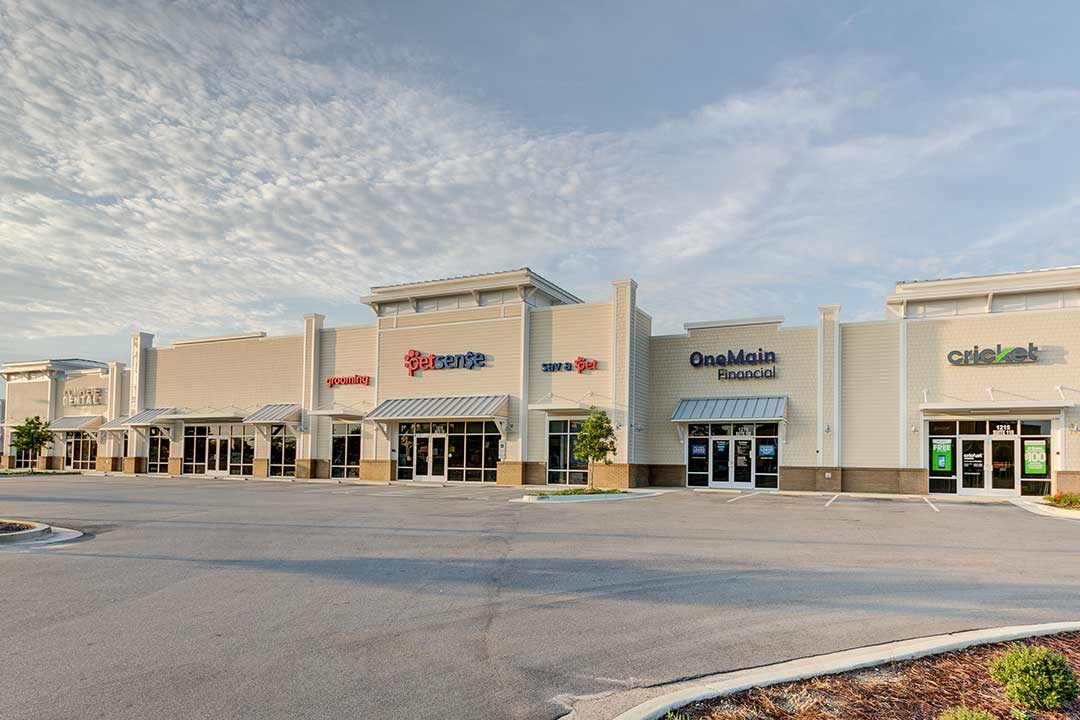 Independence & Oleander Outparcel
Built in 2018, this 5,000 sq. ft two-unit retail outparcel of Independence Mall in Wilmington, NC is home to Moe's Southwest Grill and AT&T.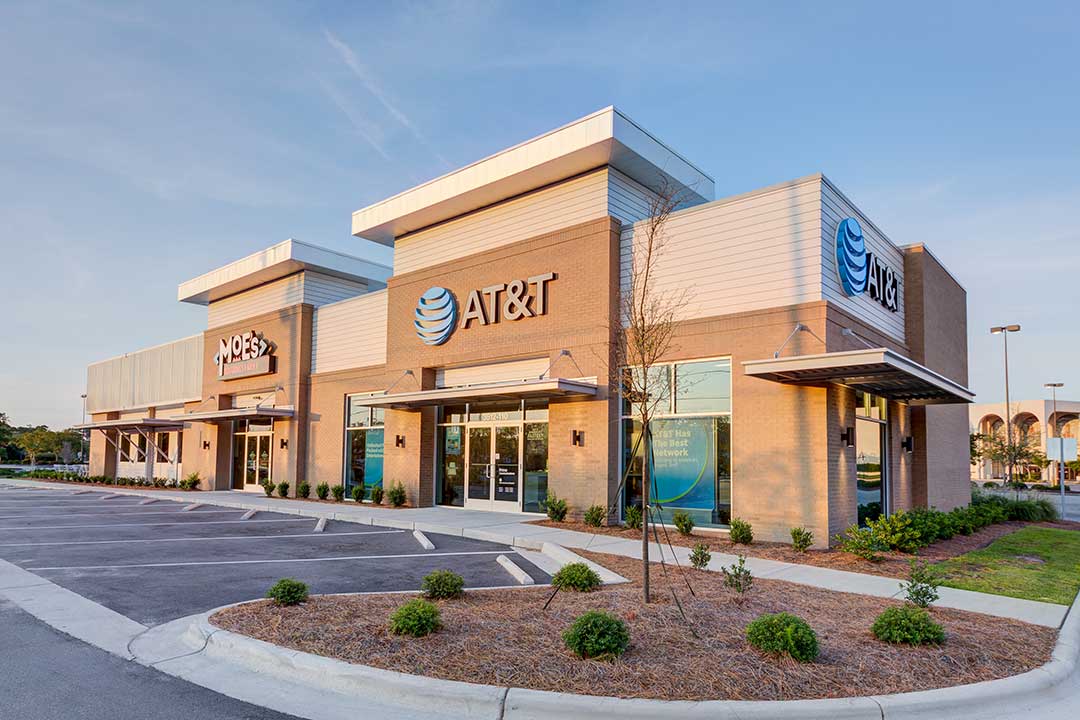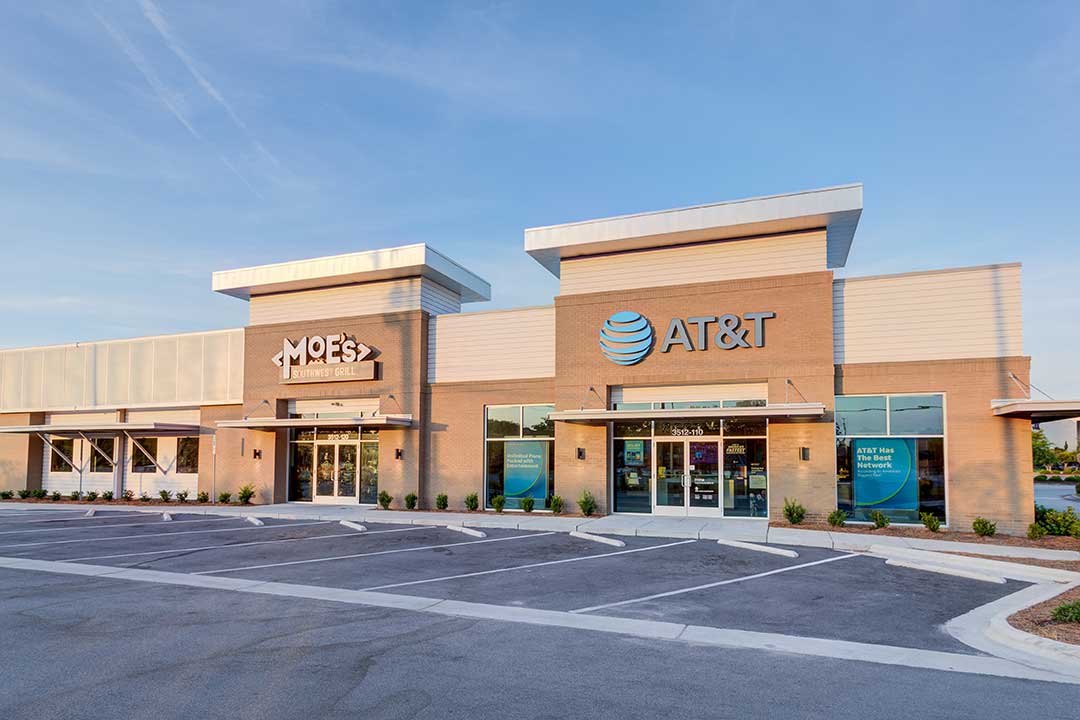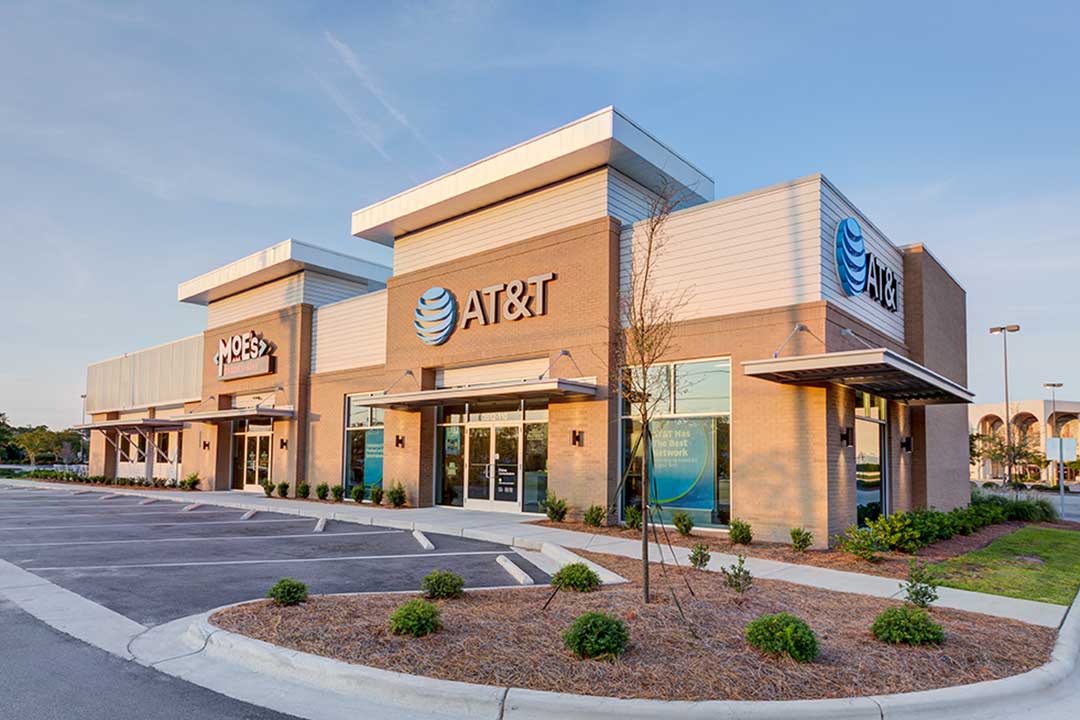 Ruth's Chris Steak House
This 7,700 SF restaurant was completed in 2022 on a six-month schedule. Complicated upfit project converting 3rd story space in a 15-story building to a Ruth's Chris restaurant with high end finishes, a retractable pergola for outdoor seating, and sophisticated hood and exhaust systems running 12 stories up. Team build project with LS3P and Design Elements.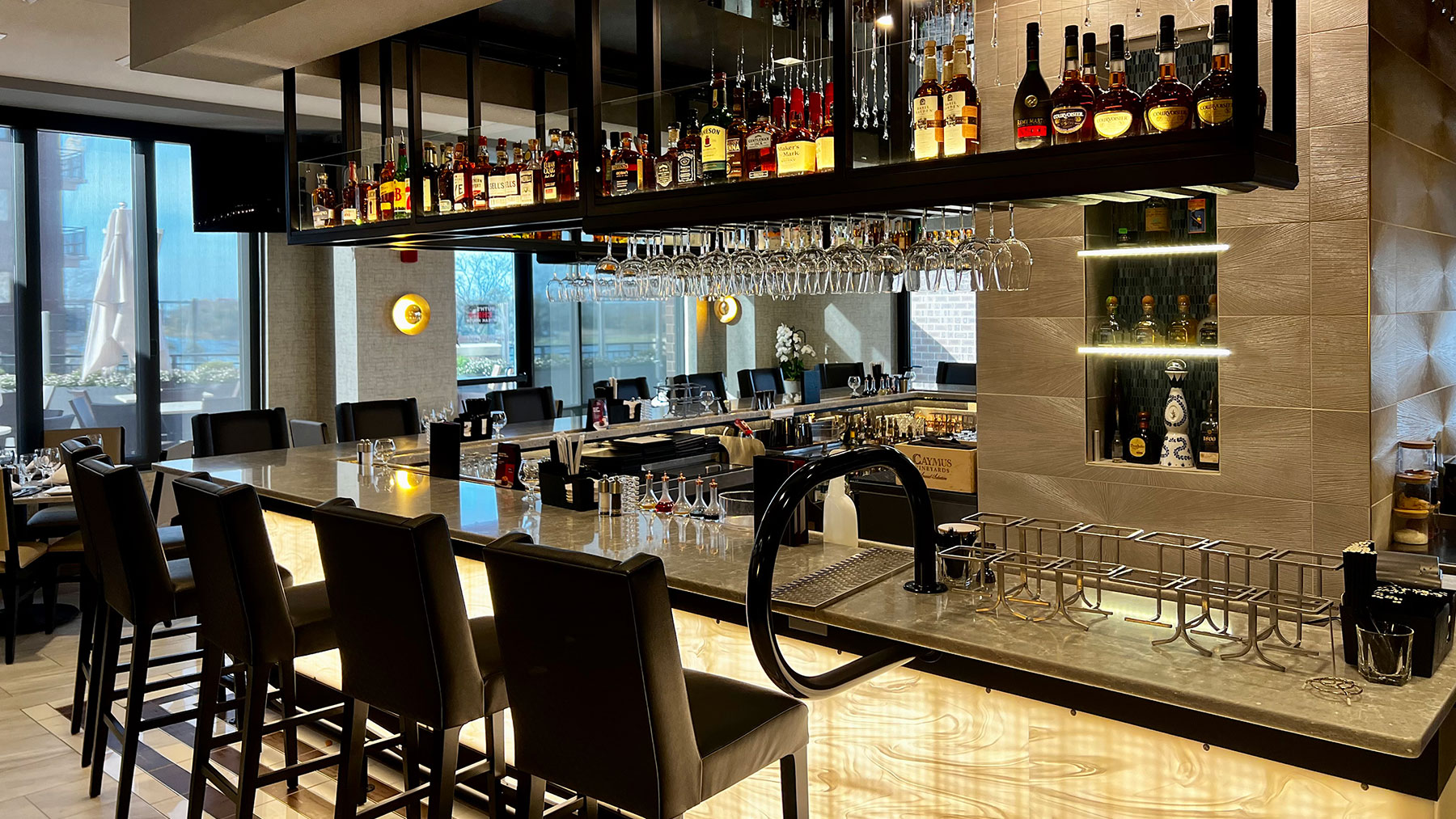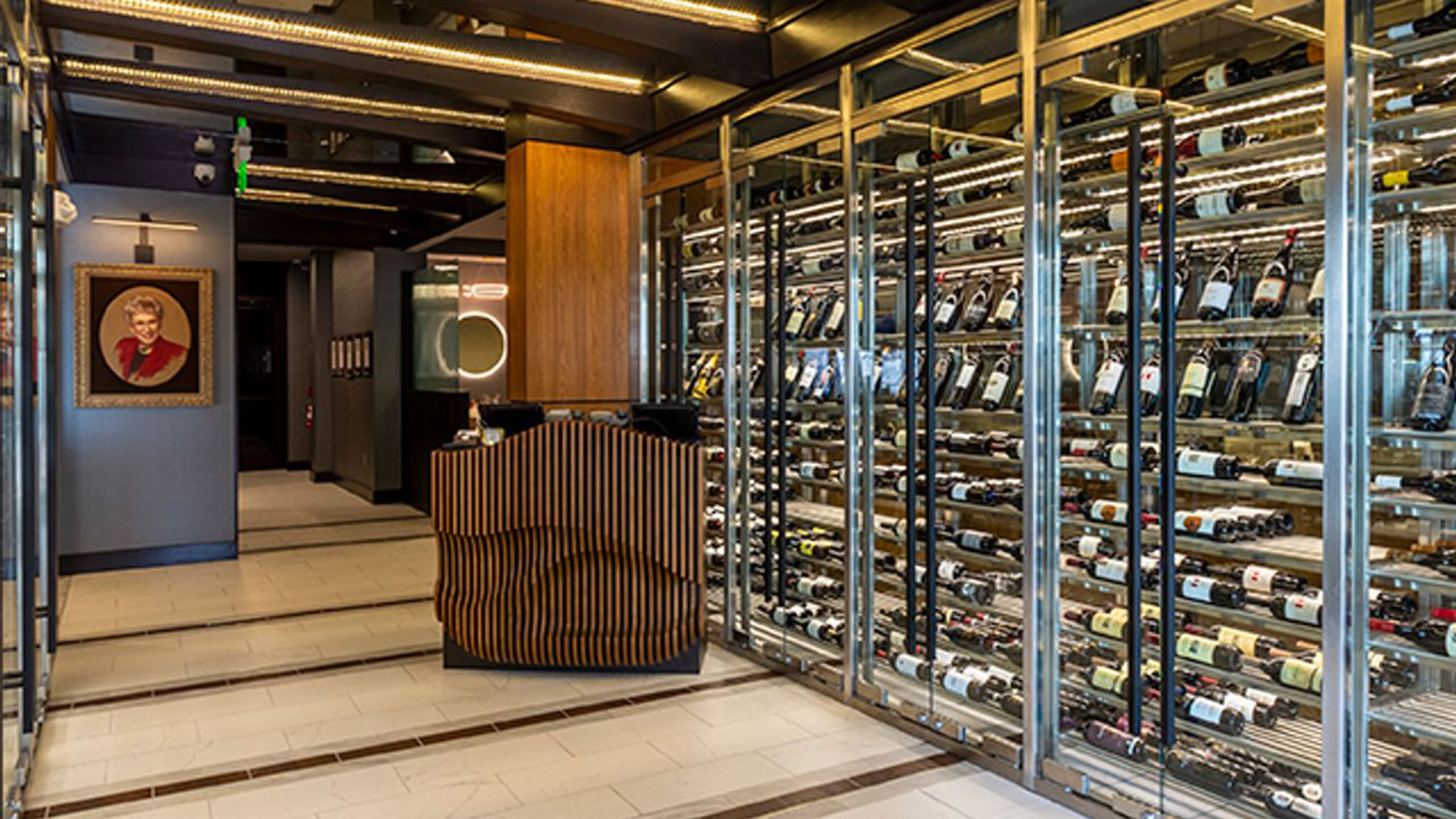 17th Street Walgreens at New Hanover Regional Medical Center
A free-standing 15,000 sq. ft retail building for a national drugstore chain, Walgreens with health & beauty items, first-aid supplies and household products.