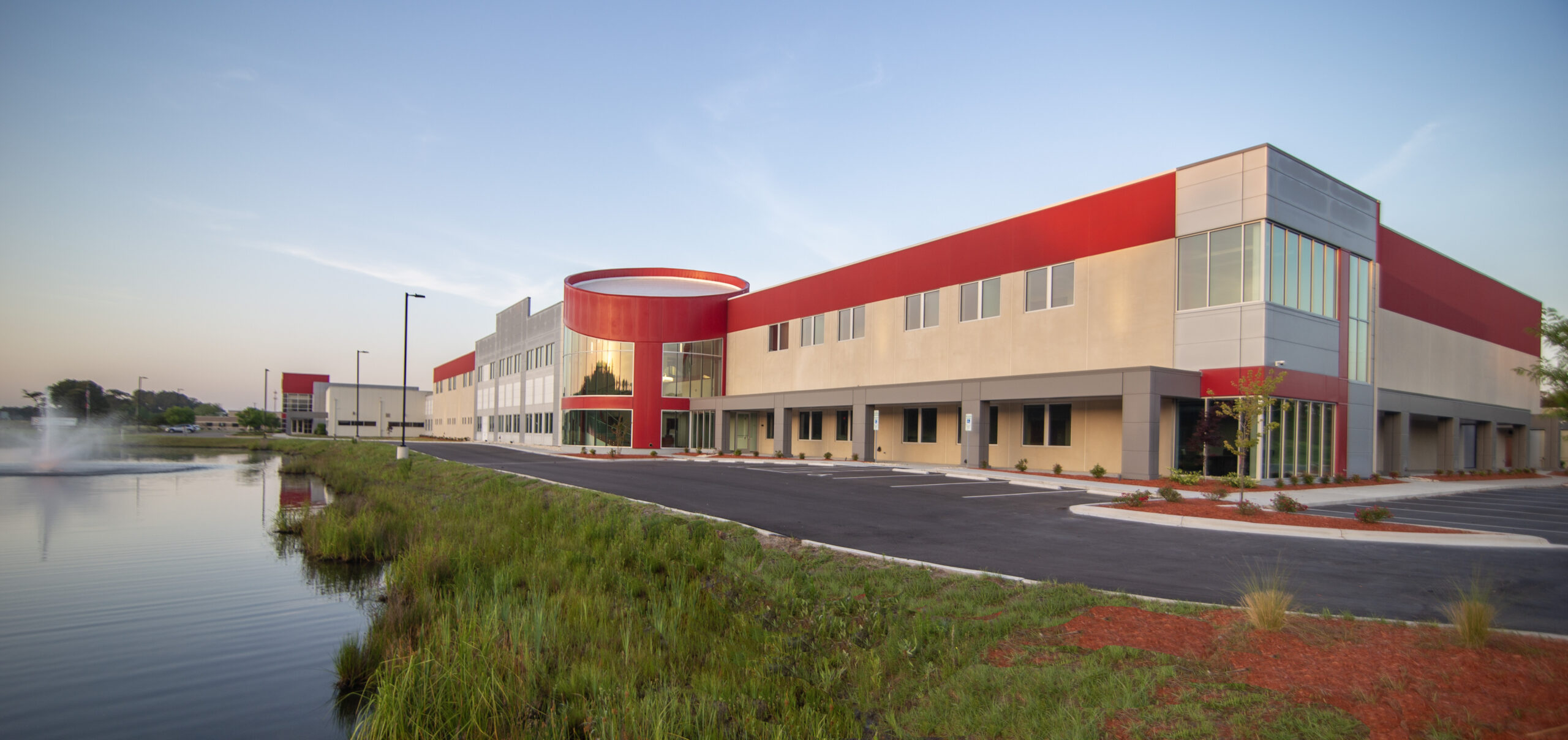 Quality Chemical Labs Partners with McKinley Building Corporation to Expand Manufacturing Facilities 
Wilmington, N.C. May 15, 2023 — McKinley Building Corporation, a leading commercial building company in Wilmington, announced today the successful completion of a new industrial building for Quality Chemical Laboratories (QCL), a Wilmington-based contract chemistry services company that provides services to the pharmaceutical and biotech industries. The facility, located in the North Chase Parkway Industrial Park near the Michael Jordan Freeway, offers an additional 110,000 square feet of space for product development and manufacturing of injectable drugs, which will bring more pharmaceutical jobs to the Wilmington area.
QCL partnered with McKinley Building Corporation in April 2020 to double operational facilities with phased openings and full completion anticipated in early 2024. According to Dr. Yousry Sayed, Founder, President, and CEO of QCL "We interviewed every local Wilmington builder and felt most comfortable with McKinley's team, negotiation process, transparency, and clear expertise." 
To accommodate QCL's manufacturing needs, the building required creative planning from the McKinley Building team for the plumbing, mechanical, and electrical (PM&E) components. The project was a highly complex design/build, and McKinley Building performed extensive modeling during the planning phase while collaborating with Brian Dineen, Facilities Engineer at QCL. "McKinley Building is nimble. There were a lot of unknowns at the start of this project, and they adapted with ease," said Dineen.
The new industrial structure offers a wide range of features, including over 15,000 sq.ft. of ISO 7 and 8 modular clean room space, two robotic aseptic filling lines within ISO 5 isolators, a WFI / pure steam generation system, and 7,000 sq. ft of supporting analytical laboratories. All of these features expand QCL's capabilities into sterile fill and finish manufacturing of injectable drugs. The building is constructed of steel that was secured before the pandemic crisis, which saved the project from construction delays and significantly reduced building costs.
"We believe in pursuing personal relationships rather than just projects, and Quality Chemical Laboratories is an ideal partner for us," said Chad Hodges, chief operations officer for McKinley Building Corporation. "It was a challenging build, but an easy agreement. We're proud to support Dr. Sayed in his expansion and employment growth in Wilmington," Hodges continued.
About McKinley Building Corporation
McKinley Building Corporation has provided quality commercial construction since 1992. Based in Wilmington, the commercial building company is highly skilled in industrial structures as well as multi-family residential complexes. Find out more at www.mckinleybuilding.com/.
About Quality Chemical Laboratories
Quality Chemical Laboratories (QCL) is a Wilmington-based company that provides contract chemistry services to the pharmaceutical and biotech industries. With more than 250 employees, QCL works with 100 to 120 clients, from small startups to multinational corporations. Find out more at www.qualitychemlabs.com.