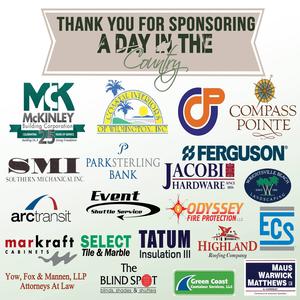 THANK YOU ONCE AGAIN TO THE WONDERFUL COMPANIES FOR SPONSORING A DAY IN THE COUNTRY EVENT ON APRIL 29TH.
This wonderful event helps to raise money for so many people right here in our local community. And if it were not for our amazing team of subcontractors and suppliers, this event would not be possible.
For More Details and Sponsorship Information, go to the Harrelson Center.